Lily Next-Gen 2018 (With 1 Year Protection)
Lily Next-Gen captures your every adventure at the touch of a button. Super simple to fly, its advanced capability ensures ultra-smooth flights, time after time.
It built its reputation as a take-anywhere drone because of its ease-of-use, high performance, rugged build, and design that's ready to go when you are. Take off, land, follow objects and more at the touch of a button. Lily Next-Gen's 4K Ultra HD camera that delivers spectacular video.
Included at no additional cost is something no one else offers: a Flyaway + Loss Protection Plan that covers you even if you lose your drone. The Next-Gen Pro Package includes everything you need to get in the air the moment you open the box, even an extra battery.
What's In the Box
A Lily Camera, Next-Gen Drone
Smart Hover® W/ 4K Camera (1080p w/automatic stabilizer)
16GB Built-in Fast Memory
Qualcomm QuickCharge Charger
Charging Cable
Leather Protective Sleeve
Portable Leather Carrying Case
User Manual
Extra Propellers
1 Year Loss / Damage Protection
Two Batteries (18 min x 2)
UPC / EAN: 0799665748623
---
Why Choose Lily Next-Gen®
The Only Drone on the Planet with
Loss / Damage Protection Plan
Lily is the only drone that provides 1-Year of Loss/Damage protection.
You're covered if you lose your drone! The Lily Flyaway + Loss Protection Plan™
provides a replacement even if yours is damaged or lost. No one else does this.
Restrictions apply: Terms
---
Everything You Need
When you buy a lily, you will have everything you need:
extra battery, premium case, propeller guards, and charging set.
*Remote control sold separately
Smart Charging Set
Keeps your Lily fully charged for peak performance.
High-Strength Propellers
Custom designed for your maximum aerodynamic efficiency.
360 Propeller Cages
Full protection from spinning propellers at all times.
Padded Carry Case
Take Lily with you anywhere, with foldable legs and blades.
---
The Friendliest Drone in the Sky
Lily Next-Gen is your personal companion. Everything is automatic and easy.
Pull it out from its custom sleeve, turn it on and go! It can follow you faithfully,
hover in air like it were rock solid, and come back home at the touch of a button.
---
Precision Engineered, Built Tough
No wider than a smartphone, take Lily Next-Gen anywhere. Its rugged body,
included spare battery, and optional propeller guards make it ready to fly when you are.
The advanced electronic gimbal keeps what you're shooting squarely in sight every time.
---
Gorgeous Videos and Photos
Silky smooth 1080p video, ultra-high resolution 4K, sharp 13 MP photos — Lily Next-Gen gives you beautiful shots every time. Skim over a lake, leap tall buildings in a single bound, barrel though a tunnel and film fun times with family and friends.
---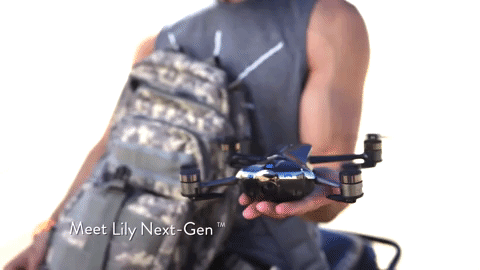 One-Touch Take Off and Smart Hover™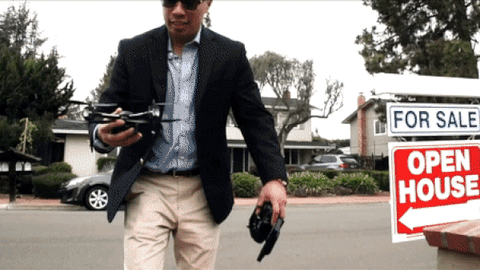 Unbelievably Simple to Fly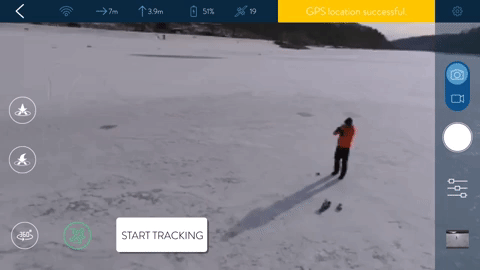 Advanced Features Like Follow-Me